NeoSonic
Lohas by Sunshine concept is our promise with customers to dedicate ourselves . Not only visual joy of window covering but also healthy life. Product concept represents our value and mission about the Culture of window covering.
Learn More
NeoSonic is Pro-environmental Noiseless motor by driving frequency of Supersonic waves zones (37khz-43khz) non-audibility band.
Learn More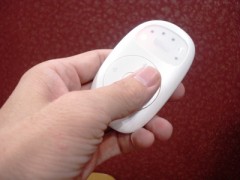 The Wink is design. Environmentally-friendy design to suite with interior decoration by various color tone. All procedures of setting with remote controller and shining care module proceeding.
Learn More
Grid List